Merchant Currency Conversion
When international customers are shopping online in a currency they are not familiar with, they are often unaware of what the final transaction amount will be. This situation may increase chargeback risks for merchants.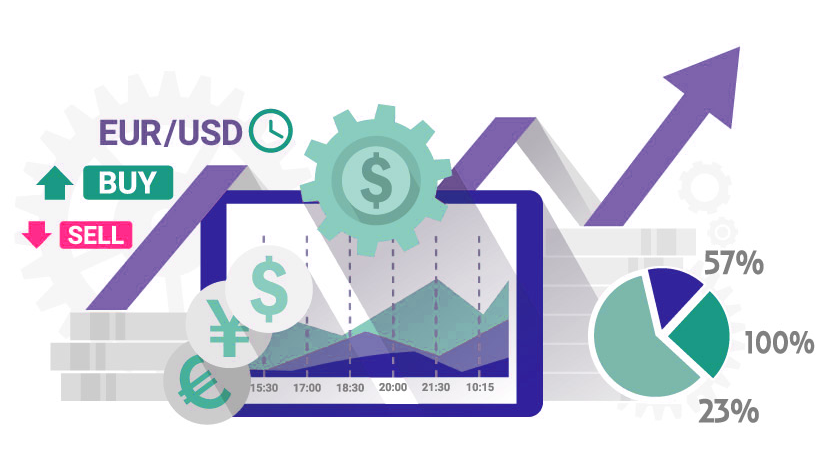 The Travel Supplier Merchant Account + Gateway has a solution that will overcome the currency barrier and prevents chargeback risks by making customers feel as if they are shopping in their own country and in their own currency. Facilitating geo-location technologies, Multi-Currency Conversion can automatically deliver country-specific currencies or redirect to country-specific websites.
Multi-Currency Conversion enables merchants to gain additional profits by identifying a credit card's country of origin and offering the customer a choice between their home currency or the merchant's local currency. The Multi-Currency Conversion solution immediately accesses current exchange rates and calculates prices in the requested currency. The buyer then selects the transaction currency of choice and final settlement will occur in the merchant's home currency.
How does Multi-Currency Conversion (MCC) compare to Dynamic Currency Conversion (DCC)?
Dynamic Currency Conversion occurs in a point of sale transaction where the card, the consumer and the merchant are present. Multi-Currency Conversion is in the Card Not Present environment.
| | DCC | MCC |
| --- | --- | --- |
| Who sets the FX rate | The DCC processor | The Merchant |
| Who displays the FX conversion rate | The DCC processor | The Merchant |
| Can the merchant select settlement currency | NO – always domestic settlement currency | YES |
| Who earns the FX margin | Customer and DCC processor | Travel Supplier and Fenex |
| Is any special software required | POS and ecommerce acquiring processor must support DCC | Requires Fenex MCC gateway and multiple settlement accounts |
| How is currency selected | From BIN | From IP, from user selected country, from BIN range |
| Does merchant need to manage settlement | NO | NO – all reconciliation and management performed by Fenex |
| Can Merchant revert to mono settlememt | YES | YES |
Standard Processing – using
Hosted Payment Page
with a local processor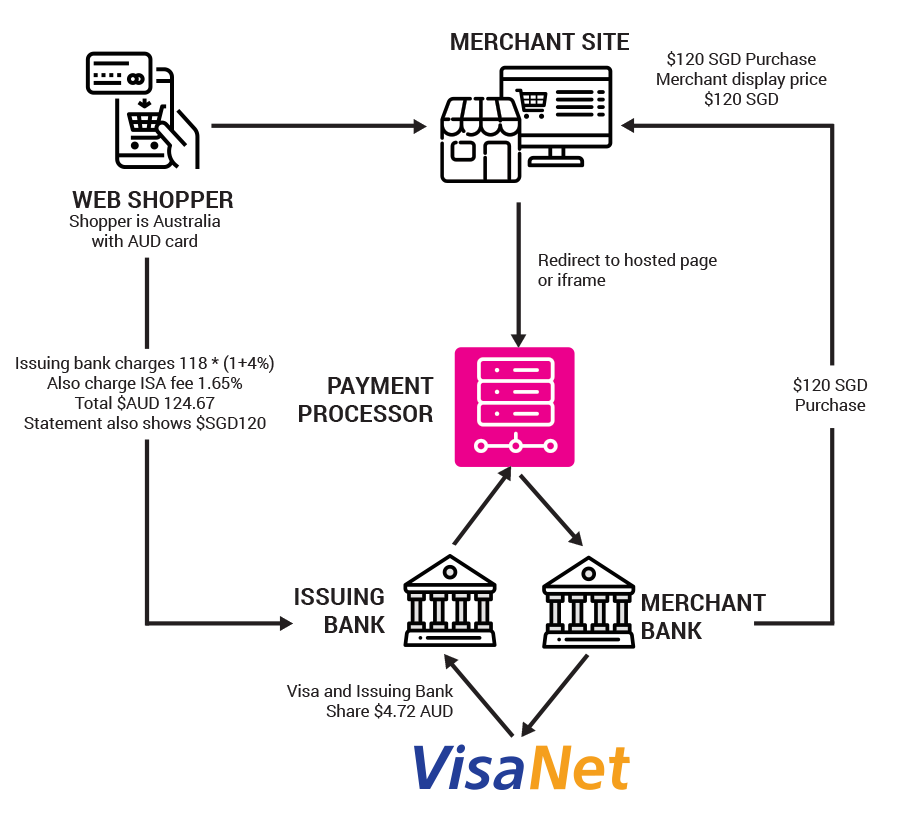 Standard Processing – using
DCC Processing
with a local processor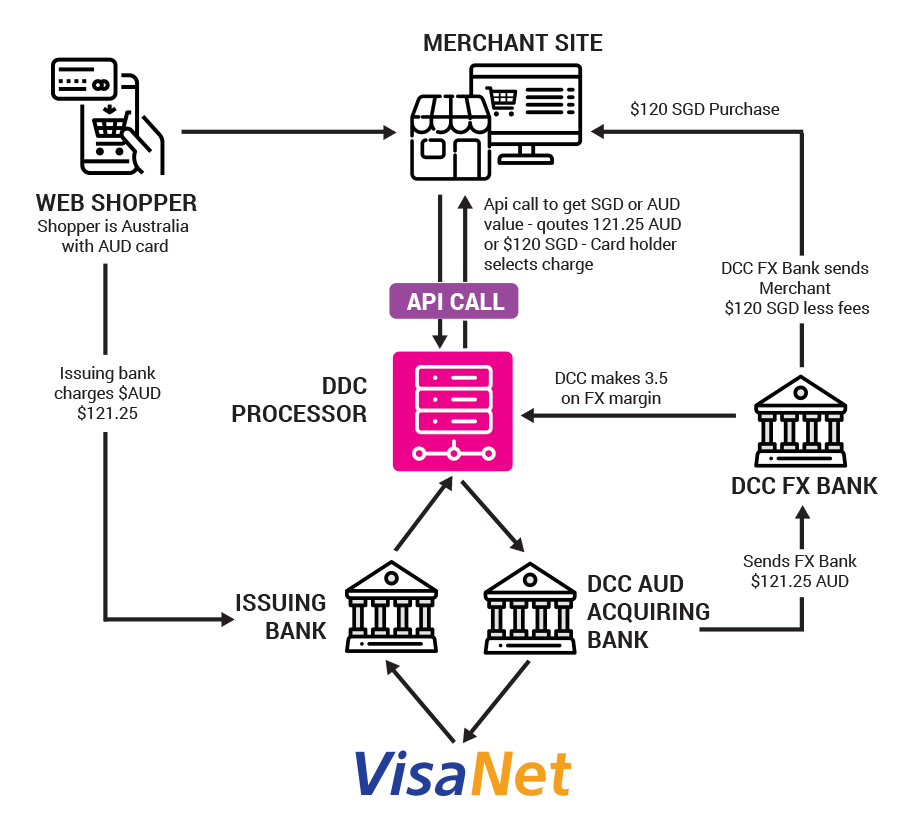 Standard Processing – using
MCC Processing
with a local processor