MiniPos Card payment system is an all-in-one device.
It provides secure way of processing payments while having full mobility capability. The hardware (device) and software seamlessly integrates to ensure a hassle free user experience.
Option 1
App is installed on an android device (phone, tablet). Additional Bluetooth enabled thermal printer will be required for (Bring Your Own Device) ByoD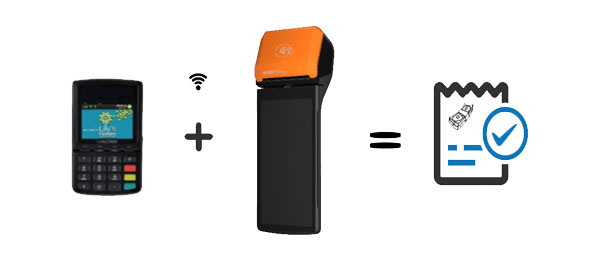 Option 2 : Android POS device.
All-in one Payment Platform for Merchants
Fenex's device support multiple payment methods with one device, simplifying your collection process and giving your customers flexibility in how they pay.
Portable smart device for accepting credit cards, and contactless payments – including Apple Pay, Google Pay, Samsung Pay, Alipay and WeChat Pay.

Give your customers better payment options, faster payment services and greater confidence.